Bargaining With God
by D. Martyn Lloyd-Jones
"But he answered one of them, 'I am not being unfair to you, friend. Didn't you agree to work for a denarius?  Take your pay and go. I want to give the one who was hired last the same as I gave you.  Don't I have the right to do what I want with my own money? Or are you envious because I am generous?'  "So the last will be first, and the first will be last."  Matt. 20:13-16, NIV

Do not think in terms of bargains and rights in the Kingdom of God.  That is absolutely fatal.  There is nothing so wrong as the spirit which argues that because I do this, or because I have done that, I have a right to expect something else in return.  This is met with frequently.  I know very good evangelical Christian people, who seem to be thinking like that.  'Now,' they say, 'if we pray for certain things, we are bound to have them, for instance if we pray all night for revival we must have revival.'  I have sometimes described this as the 'penny in the slot' idea of Christianity.  You put in your coin and you draw out a bar of chocolate or whatever else you want.  Now this is that same attitude.  Because men in the past have prayed all night that revival might come and revival has come, therefore let us have an all-night prayer meeting and revival will come.  But that surely is to deny the whole principle which our Lord is teaching.  
I do not care what it is, whether prayer or anything else, in no respect must I ever argue that because I do something I am entitled to get something - never.  And of course the principle can be seen to be true in practice.  Think of the many such prayer meetings that have been held.  And yet the revival has not come, and I am going to venture to say that I thank God that it has not.  What would the position be if we could command these things at will?  But we cannot.  Let us get rid of this bargaining spirit, that if I do this then that will happen.  You cannot have revival whenever you want it and as a result of doing certain things.  
The Holy Spirit is Lord, and He is a Sovereign Lord.  He sends these things in His own time and in His own way.  In other words we must realize that we have no right to anything at all. 'But', says someone, 'does not Paul teach about judgments and rewards in the Second Epistle to the Corinthians, in the fifth chapter?'  Certainly he does, and he does so likewise in the third chapter of the First Epistle of the Corinthians, and our Lord Himself in the twelfth chapter of Luke talks about those who are beaten with many stripes and those who receive few stripes and so on.  Well, what of that?  The reply is that even the rewards are of grace.  He need not give them, and if you think you can determine and predict how they are to come, you will be quite wrong.  Everything is of grace in the Christian life from the very beginning to the very end.  To think in terms of bargains and to murmur at results, implies a distrust of Him, and we need to watch our own spirits lest we harbour the thought that He is not dealing with us justly and fairly.
If you start in that way you end by robbing yourself.  I like the way in which our Lord teaches that.  If you strike a bargain with God, well then it is almost certain that you will get your bargain and no more.  These men at the very beginning had this agreement for one penny per day.  'Very well,' said the householder, 'I will give you a penny.'  But when the others came he said to them: 'You go and work and I will give you that which is right'.  And they received much more than they expected.  These last people got a penny; but never expected it, and they had much more than they imagined.  But the first got nothing but the penny.  O Christian friends, do not make bargains with God.  If you do, you will get only your bargain; but if you leave it to His grace, you will probably get more than you ever thought of.  Of the Pharisees our Lord says: 'Verily they have their reward'.  They do these things in order to be seen of men; they are seen of men, that is what they wanted and that is all they will get, they will get no more.
Very well let us go on to the next principle.  Do not keep a record or an account of your work.  Give up being book-keepers.  In the Christian life we must desire nothing but His glory, nothing but to please Him.  So do not keep your eye on the clock, but keep it on Him and His work.  Do not keep on recording your work and labour, keep your eye on Him and His glory, on His love and His honour and the extension of His kingdom.  Keep your attention on that and on nothing else.  Have no concern as to how many hours you have given to the work, nor how much you have done.  In effect leave the book-keeping to Him and to His grace.  Let Him keep the accounts.  Listen to Him saying it Himself, 'Let not thy left hand know what thy right hand doth'.  That is the way you are to work in His Kingdom, you are work in such a way that your left hand does not know what your right hand is doing.  For this reason: 'Thy Father which seeth in secret shall reward thee openly'.  There is no need to waste time keeping the accounts.  He is keeping them.  And what wonderful accounts they are.  May I say it with reverence, there is nothing I know of that is so romantic as God's method of accountancy.  Be prepared for surprise in this Kingdom.  You never know what is going to happen.  The last shall be first.  What a complete reversal of our materialistic outlook, the last first, the first last, everything upside down.  The whole world is turned upside down by grace.  It is not of man, it is of God, it is the Kingdom of God.  How excellent this is.
Let me make a personal confession.  This kind of thing has often happened to me in my ministry.  Sometimes God has been gracious on a Sunday and I have been conscious of exceptional liberty, and I have been foolish enough to listen to the devil when he says" 'Now, then, you wait until next Sunday, it is going to be marvellous, there will be even larger congregations'.  And I go into the pulpit the next Sunday and I see a smaller congregation.  But then on another occasion I stand in the pulpit labouring, as it were left to myself, preaching badly and utterly weak, and the devil has come and said: 'There will be nobody there are all next Sunday'.  But, thank God, I have found on the following Sunday a larger congregation.  That is God's method of accountancy.  You never know.  I enter the pulpit in weakness and I end with power.  I enter with self-confidence and I am made to feel a fool.  It is God's accountancy.  He knows us so much better than we know ourselves.  He is always giving us surprises.  You never know what He is going to do.  His book-keeping is the most romantic thing I know of in the whole world.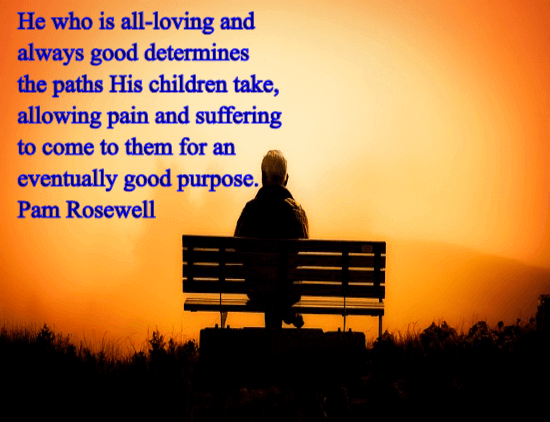 Our Lord spoke again in this parable in the twenty-fifth chapter of the Gospel according to St. Matthew.  You remember His description of the people who will come at the end of the world expecting a reward but to whom he will give nothing, and then the others to whom He will say: 'Come ye blessed of My Father, inherit the Kingdom prepared for you'.  And they will say: 'We have done nothing.  When have we seen you naked, when have we seen you hungry or thirsty and given you drink?'  And He will say, Because you have done it unto the least of My brethren you have done it unto Me'.  What a surprise that will be.  This life is full of romance.  Our ledgers are out of date; they are of no value.  We are in the Kingdom of God and it is God's accountancy.  It is all of grace.
Very well, that brings us to the last principle, which is that we should not only recognize that it is all of grace, but rejoice in the fact that it is so.  That was the tragedy of these men.  They saw a penny given to those who only worked for one hour, and instead of rejoicing at the sight of it, they begin to murmur and complain, to feel that it is unjust and that they are not being dealt with fairly.  
The secret of a happy Christian life is to realize that it is all of grace and to rejoice in that fact.  'So likewise ye,' says our Lord in another place, 'when ye shall have done all those things which are commanded you say, "We are unprofitable servants: we have done that which was our duty to do".'  That is His view, that is His teaching, and that is the secret of it all,  Was not that His own way?  It was, according to St. Paul, who says: 'Look not every man on his own things, but every man also on the things of others.  Let this mind be in you which was also in Christ Jesus'.  You see what that means.  He did not look at Himself, He did not consider Himself and His own interests only; He made Himself of no reputation, He laid aside the insignia of His eternal glory.  He did not regard His equality with God as something to hold on to and say: 'Come what may I will not let it go'.  Not al all, He laid it aside, He humbled Himself, He forgot Himself and He went through and endured and did all He did, looking only to the glory of God.  Nothing else mattered to Him but that the Father should be glorified and that men and women should come to the Father.  That is the secret.  Not watching the clock, not assessing the amount of work, not keeping a record in a book, but forgetting everything except for the glory of God, the privilege of being called to work for Him at all, the privilege of being a Christian, remembering only the grace that has ever looked upon us and removed us from darkness to light.
It is grace at the beginning, grace at the end.  So that when you and I come to lie upon our deathbeds, the one thing that should comfort and help and strengthen us there is the thing that helped us at the beginning.  Not what we have been, not what we have done, but the grace of God in Jesus Christ our Lord.  The Christian life starts with grace, it must continue with grace, it ends with grace.  Grace, wondrous grace.  'By the grace of God I am what I am.'  'Yet not I, but the grace of God which was with me.' 
Excerpt from Spiritual Depression Its Causes And Cure by D. Martyn Lloyd-Jones.
Note: If you purchase one of these books from these links I will make a commission.  Disclosure Policy
---
---