What Is Holiness?
D. Martyn Lloyd-Jones
What is holiness? ...it means that we become further and further removed from sins such as adultery, fornication, murders, revellings, drunkenness, and all the items in the list in Galations 5. Those are "the works of the flesh." To be holy means that we no longer do things like these. But it does not stop at that. The essential thing about holiness is that we are devoted to God. Think of the "holy vessels" in the temple. They were called "holy" because they were set apart for that service only, for the service of God. Men no longer drank out of them in the ordinary way; they were the holy vessels of God, sanctified, set apart, used only in the temple service and in connection with the temple ritual. The mountain on which the Law was given is called "the holy mount." It had to be barricaded off; a fence was put around it so that neither man nor beast could approach it and touch it. The "holy mount" was the mountain that was set apart for God and for His service - devoted, dedicated to God.

Set Apart For Holiness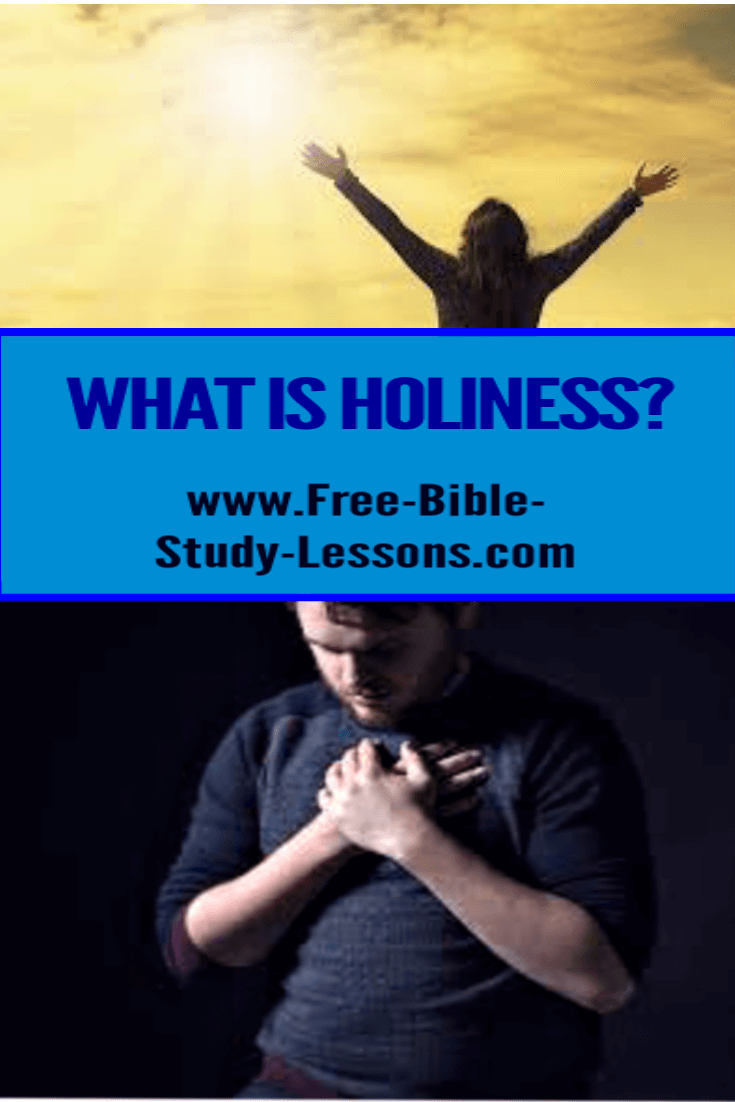 That is what is meant by holiness. Holiness is not a feeling, holiness is not an experience; holiness is to be devoted to God, to be at His service. As Paul puts it again in Ephesians 2:10, "We are His workmanship, created in Christ Jesus unto good works, which God hath before ordained that we should walk in them." In many passages in the New Testament we are told what these works are. In Galations 5, from which I have just quoted, we are given by way contrast to that list of the works of the flesh another similar list in which we are told about "the fruit of the Spirit." We find it again in Ephesians 4 verse 17 and following. It is the "new walk," the new life that is pleasing to God. It is keeping the Law, manifesting the Moral Law in our lives. The Apostle [Paul] will tell us in chapter 8 [of Romans] that, "What the law could not do, in that it was weak through the flesh, God sending his own Son in the likeness of sinful flesh, and for sin, condemned sin in us, who walk not after the flesh but after the Spirit" [Romans 8:3-4]. It means living a righteous and holy life, even such as the Lord Jesus Christ lived when He was here.
What else does it mean? It means we manifest the fruit of the Spirit: "The fruit of the Spirit is love, joy, peace, longsuffering, gentleness, goodness, faith, meekness, temperance" [Galatians 5:22-23]. Such qualities become more and more manifest in our lives and daily living. I emphasize "more and more;" because holiness is progressive, its manifestations should increase in us. Ultimately our Lord is my sanctification - "Of him are ye in Christ Jesus, who of God is made unto us wisdom and righteousness and sanctification and redemption." He is the "all and in all," and "we are complete in him." That is true, but He also imparts it to us; that is why we should become progressively more and more holy.
Progression In Holiness
There are many who do not believe this; some even teach that we remain exactly the same at the end as we were at the beginning, that our holiness and sanctification are entirely in the Lord Jesus Christ. ...That seems to me to be a complete denial of the Apostle's teaching here [Rom. 6:22]. There are others who put it in terms of "abiding in Christ." They teach that while you are in Him you are holy, but if you fail to abide, you will be back where you were before. But, surely, that is impossible. The truth is as the Apostle puts it in 2 Corinthians 3, verse 18: "We all, with open face beholding as in a glass the glory of the Lord, are changed into the same image from glory to glory." It is progressive, advancing, becoming more and more like Him.
"But" you say, "what if such a person sins, does he not go back to the beginning?" Of course he does not! Let me use an analogy. Think of a man who is going to climb a mountain. Suddenly he may stumble and fall. There he is, he has fallen at the foot of the mountain. He then begins to climb the mountain. After he has gone half way up, or two-thirds of the way up, he suddenly misses his foothold and falls. But that does not mean that he slithers all the way down to the very foot of the mountain once more. Of course, he does not. You can fall within a foot of the top! So the fact that a man may still occasionally fall into sin does not mean that he goes right back to the beginning. Sanctification is a progressive process and the truth about it is, "changed into the image from glory to glory." We become more and more "conformed to the image of His dear Son." The saint matures, the saint grows, the saint becomes increasingly conformed to the image of God's dear Son.
"Changed from glory into glory
Till in heaven we take our plans;
Till we cast our crowns before Him,
Lost in wonder, love and praise."
That is the first result of this great change. The end is everlasting life.
This excerpt taken from Romans, Exposition of Chapter 6: The New Man, by D. Martyn Lloyd-Jones
Note: If you purchase one of these books from these links I will make a commission.  Disclosure Policy
---
---