Would you like to see what we have written on a subject? Use the search below.
Wisdom

Below are little drops of wisdom by different authors about various life situations or Bible instruction. Some are funny, some are serious, all make a point.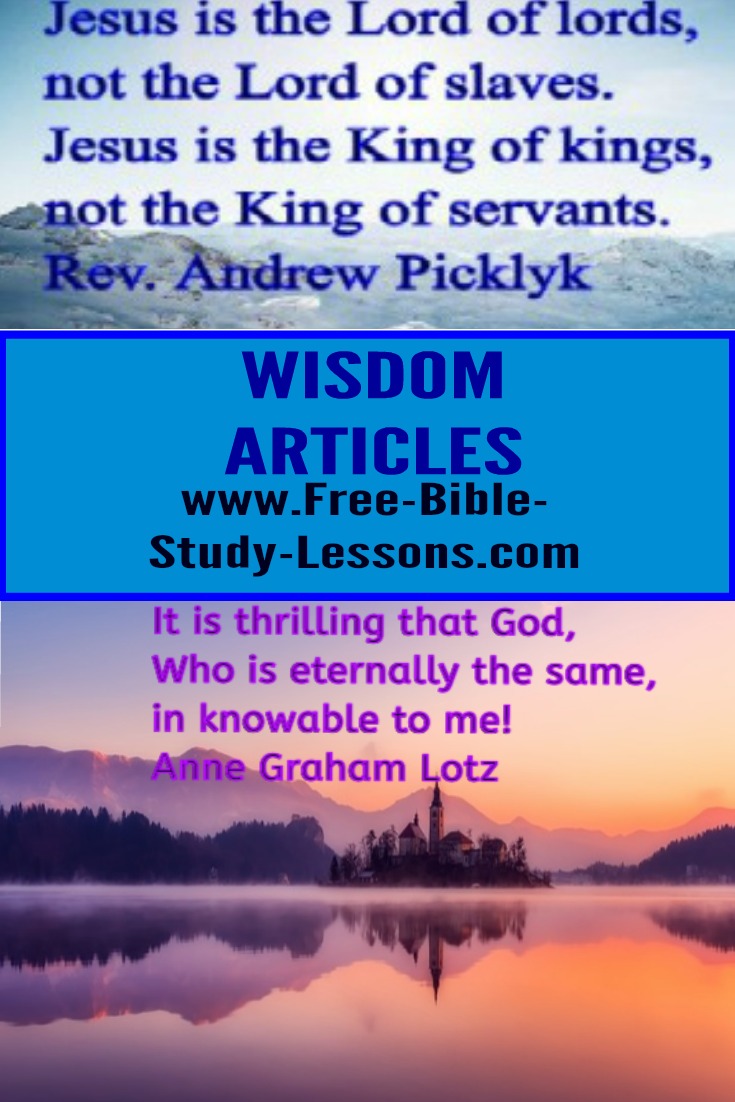 Characteristics Of A Rebellious Child Of God
The Christian Home
Christ's Transfiguration
Comfort For Persecuted Christians Facing Death
The Creation Of The World

Deceitfulness Of Sin
Desire God Above All Things
Differences Between Praise And Worship
The First Temptation Of Christ
Footprints In The Sand II

God's Prescription For Mental Health
Importance Of Studying Doctrine
Indiscreet Importunity
Inspirational Bible Verses
Is Laissez-Faire Economics Christian?

The Lame Man At The Temple Gate
Naaman Cured

Never Be Embarrassed By The Bible
New Birth
Powers Of Good
Prayer Of Repentance
Principles Of The Covenantal Church
Rejoicing In Our Reward In Heaven
Scissors Of Sanctification, The
Secret Of Feeling Attractive To God, The
Shame On Account Of God's Displeasure
Should We Teach Morality?
Spirit Of Power, Love And A Sound Mind, A
Spiritual Needs Or Physical Needs: Which Do We Meet First?
Stations On The Road To Freedom
The Truth About The Crusades
The Truth About The Flat Earth
The Truth About The Slave Trade And The Church

Understanding Biblical Symbols And World View                                                                                         
We Should Focus On The Greatness Of Our Salvation
For more information about Glenn Davis see our About Glenn page and/or his Author's Page on Amazon.
---
---