Would you like to see what we have written on a subject? Use the search below.
[If you purchase anything on this site, I may make a commission. Disclosure Policy]
Mrs. Mary-Etta Freeman
On May 2, 2019 Mary Etta Freeman went to be with Jesus.  She had previously fallen and was taken to the hospital.  According to her wishes, the hospital released her and she returned to her small home in which she had lived for over 58 years.  The Lord granted her desire as she passed away peacefully in her sleep.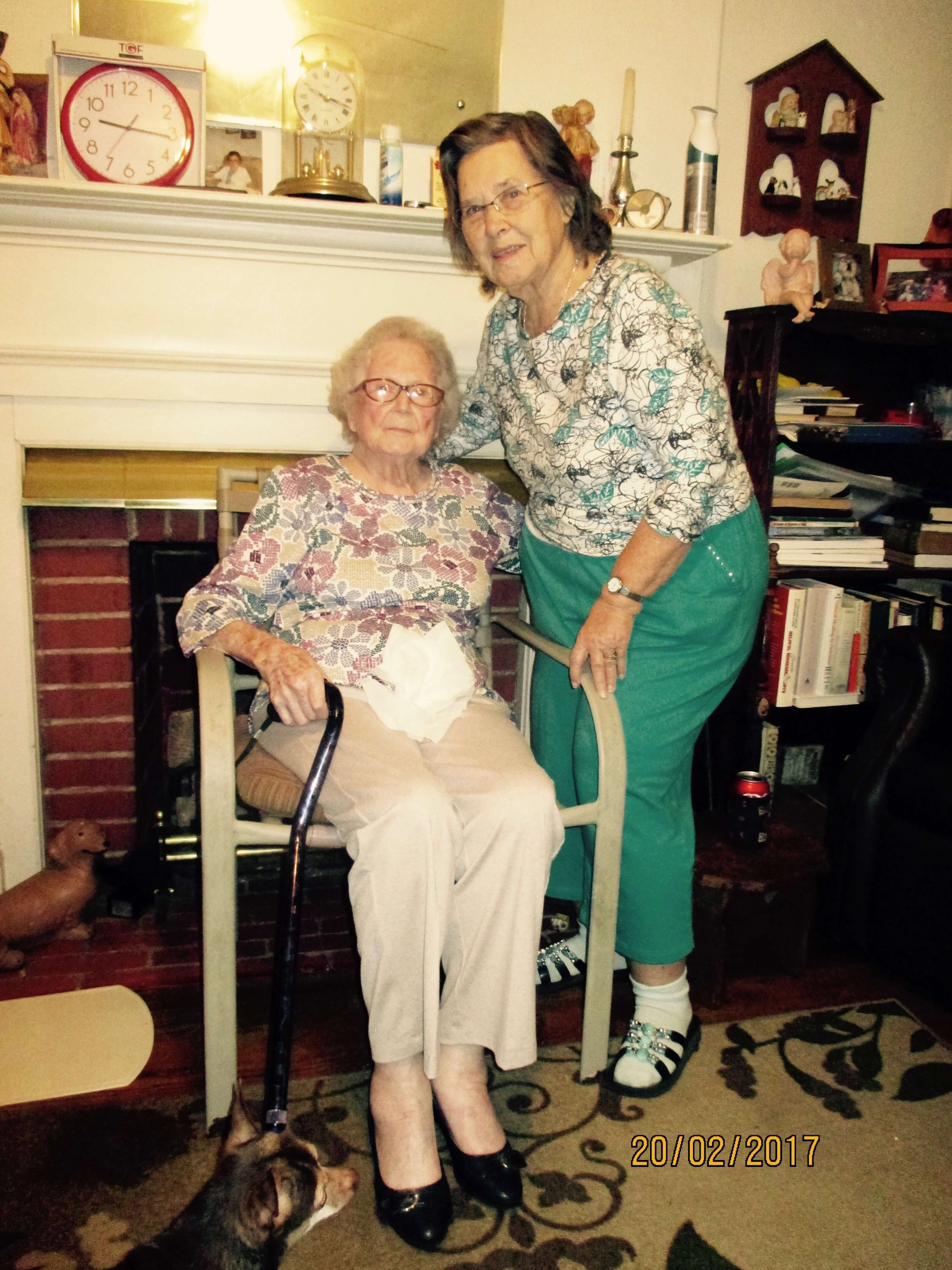 Mary Etta Freeman was a special friend to us [LeRoy and Shirley Davis] when we moved to Augusta, GA in 1961.  She was married to James Freeman.   She wasn't able to have children of her own; however, she raised Tommy, a step-son.  
When we first met Mary Etta she worked in the Lily Cup factory.  Later she took training and then worked for 25 years at a hospital for special needs people. 
When our first baby, Glenn, was born in May 1962 she truly loved him.   When we left Augusta to go to Kenya, East Africa as missionaries Mary Etta was heartbroken.  She faithfully prayed for us and wrote to us regularly.   Since returning from Kenya, we continued to be special friends and often I [Shirley Davis] flew to Augusta to spend a couple of weeks with her.  
She will certainly be missed.  If she had lived until Aug. 24/19 she would have turned 95.  Mary Etta Freeman was a very compassionate person who dearly loved and served the Lord.  She is survived by two nephews and a grand niece plus friends.
I [Glenn Davis] believe that much of who I am today is because of the prayers of this lady who loved me from the beginning.
MARY ETTA, MY BEST FRIEND
By Mrs. Shirley Davis
Mary Etta has been my very best friend
for more than 58 years, without end.
We met when LeRoy and I to Augusta, GA went
to pastor a small church.  Three years there we spent.
In May 1962 our first baby boy was born to us.
Mary Etta loved him from the start, over him did fuss.
Two years later when to Kenya, E. Africa we went
it nearly broke her heart, many tears were spent.
All through our years in Kenya, Mary Etta faithfully prayed
and wrote to us often, wishing that in Augusta we had stayed.
We had 2 other children. That she loved them too was clear to see,
but now did she love as much as our first little boy, Glenn Lee.
Since returning to Canada many times to Augusta I did fly
where we'd sit and reminisce over the years gone by.
Mary Etta thoroughly enjoyed hearing husband LeRoy preach.
She never tired of hearing him whenever he would teach.
Many letters and pictures I sent her over the years.
We talked on the phone and laugh or sometimes shed tears.
I always knew that for us she would faithfully pray.
To see her again in Heaven will be a rejoicing day!
Although from our human eyes, you are now out of view,
I'll always remember you as a faithful friend, so true.
God bless you Mary Etta,
I truly love you.
Your friend and "little sis."
Mrs. Shirley Davis
Note:  If you have memories of Mrs. Mary-Etta Freeman that you would like to share, you may do so in the comments box below.  God bless.
---
Sign up for our free monthly newsletter or take one of our free Bible Study courses.
Please note: We no longer have the commenting feature [maybe again in the future].  Joshua Institute students who have questions or comments on their courses can use the contact button and mention the course name and lesson number in the email.  Thank you.  Glenn

---
---