[If you purchase anything on this site, I may make a commission. Disclosure Policy]
Would you like to see what we have written on a subject? Use the search below.
Free Christian Videos
Welcome to the Free Bible Study Lessons page of free Christian videos.  It is our desire to help you grow and mature in your Christian life.  We want you to be strong and healthy for the battles you must face.  
Jesus said:
"I have told you these things, so that in me you may have peace. In this world you will have trouble. But take heart! I have overcome the world." John 16:33, NIV

And Paul instructs us:
Finally, be strong in the Lord and in the strength of His might.  Put on the full armour of God, so that you will be able to stand firm against the schemes of the devil.  For our struggle is not against flesh and blood, but against the rulers, against the powers, against the world forces of this darkness, against the spiritual forces of wickedness in the heavenly places.  Therefore, take up the full armour of God, so that you will be able to resist in the evil day, and having done everything, to stand firm.  Eph. 6:10-13, NAS
The Christian life is the wonderful life of being the Bride of Christ and in love with Jesus.  But it is also a life of war.  There is a real enemy who knows He cannot touch our eternal destiny but would; nevertheless, love to destroy our lives on earth and our effectiveness for the Kingdom of God.  Part of being prepared is studying God's Word for ourselves [see Feed Yourself] and learning from great men and women who have blazed a trail before us.  
Below is a growing collection of free Christian videos of teaching and encouragement.  I highly recommend you listen to the sermon videos of House Of The Lord by Rev. Charles Simpson and Jesus Better Than… by Rev. Judson Cornwall.  They are excellent places to start.  You can listen to or watch Christian videos online.  If you subscribe to our newsletter [or take any of our email courses] you will be notified when new sermons are available.
Do not be afraid, but be trained and prepared.
Free Christian Videos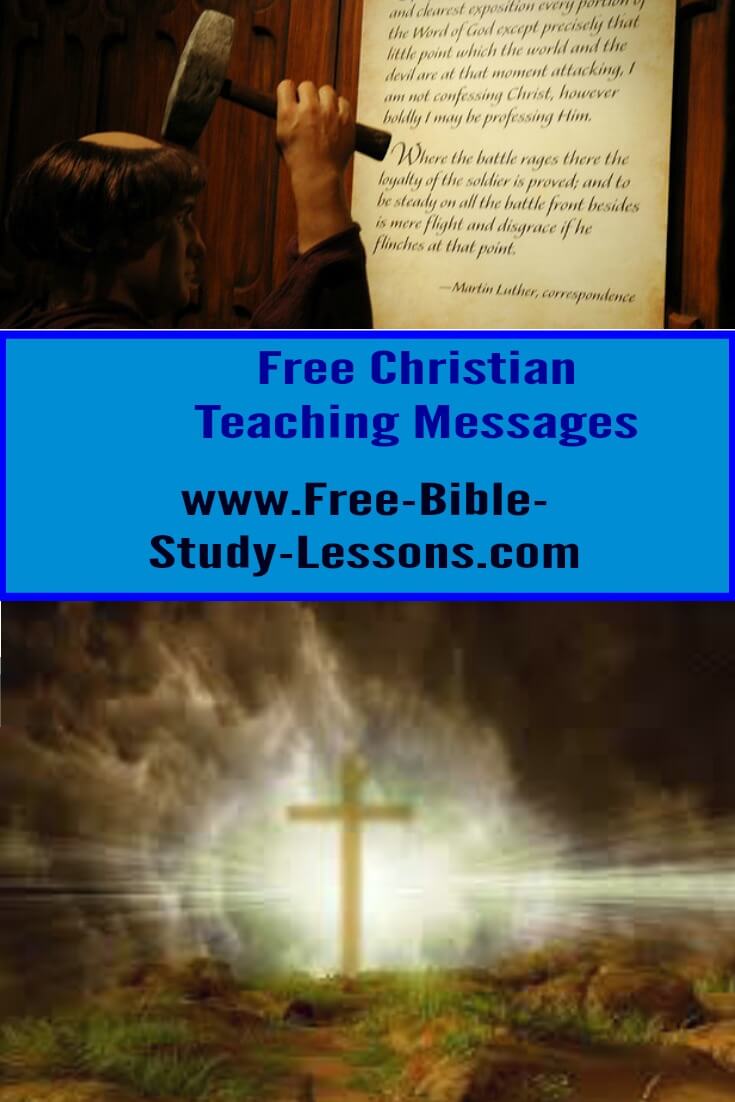 Here you will find quick links to:
Videos of encouragement and inspiration to help motivate you in your Christian walk.  We all need to hear a positive word or good instruction.  These are short - usually under a minute - and you can quickly share them with your friends to help build them up as well.
Promotional videos so that you can quickly share with your friends some of the exciting things you are learning.  Help them to discover courses or pages that are special to you.  Check them out!
Free Christian Video Sermons to help you better understand and apply the Word of God to your life.  We have some exciting speakers and topics.  Some of these are actual videos but many were taken from audio cassette tapes so the "video" is just a background scene.  Nevertheless, these are powerful Words from God with which to build your life.  Click on any person's name to be taken to a list of the life-enriching messages we have from them.
Note: None of these speakers [except myself, Glenn Davis] should be considered as endorsing this site.  
[We are working on getting each person their own page with links on this site but until then the links will take you to their playlist on our You-Tube channel.]
Personally, I am tremendously encouraged by listening to teachers with great faith...I choose to listen regularly to recordings of their teachings to keep my faith lifted up.  Rev. Jonathan Welton
Coombs, Rev. Barney [Individual messages]
Cornwall, Rev. Judson [Many messages/series including Jesus Better Than…]
Davis, Rev. LeRoy [Many messages]
Edwards, David [Individual messages]
Hamann, James [Individual messages]
Lowe, Alister [Spiritual Warfare]
Nemeth, Rev. Stephen [Individual messages]
Osiowy, Rev. Tim [Individual and Victory Over Sin series]
Peacocke, Rev. Dennis [Series for leaders]
Pritchard, Les [Royal Priesthood and Individual messages]
Poole, Rev. John [Revelation series]
Simpson, Rev. Charles [House of the Lord and Keys To Christian Victory series plus more]
Wilson, Rev. Verne [Reigning In Life series plus more]
Various Speakers [Individual messages from a variety of speakers]
Holy Spirit Inspired Preaching [not on our You-Tube channel]
For more information about Glenn Davis, see our About Glenn page or visit Glenn Davis Books.
---
Sign up for our free monthly newsletter or take one of our free Bible Study courses.
Please note: We no longer have the commenting feature [maybe again in the future].  Joshua Institute students who have questions or comments on their courses can use the contact button and mention the course name and lesson number in the email.  Thank you.  Glenn

---
---