[If you purchase anything on this site, I may make a commission. Disclosure Policy]
Would you like to see what we have written on a subject? Use the search below.
Bible Games, Trivia,
Puzzles, and Fun
Welcome to our fun page with Bible games, trivia, and jokes. If you are looking for fun ways to increase your Bible knowledge or just wanting to relax and laugh, you have come to the right place. Enjoy the different actives. Unwind and be yourself!
We often think of Jesus as the Man of Sorrows, which He was, but I am sure many times He laughed with His disciples.  The fact that mean, women and children liked Him and wanted to be around Him shows that He was a fun person to be with.  One movie that actually portrays this aspect of Jesus' personality very well is simply called Matthew [See Below].  It is a dramatization of the Gospel of Matthew put on by the Bible Society.  There is no added dialogue or description in this movie only the word of Scripture.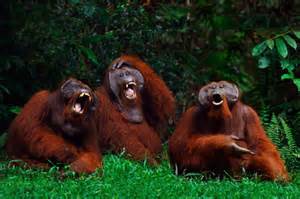 Jokes
A cheerful heart brings a smile to your face; a sad heart makes it hard to get through the day. [Pr. 15:13, The Message]
All the days of the desponding and afflicted are made evil [by anxious thoughts and forebodings], but he who has a glad heart has a continual feast [regardless of circumstances]. [Pr. 15:15, Amp.]
A cheerful disposition is good for your health; gloom and doom leave you bone-tired. [Pr. 17:22, The Message]
Question And Answer Bible Jokes
Bible Games Treasure Hunt
Challenge yourself or friends to our Treasure Hunt Bible Trivia. Can you discover the information that will lead you to the next map on the journey to the treasure? How well do you know your Bible? Race your friends to discover the Secret Verse on the very last page. Start now, don't let the pirates beat you to the treasure. Along the way you will enrich your knowledge of the Word of God. Have fun with this Bible game. [Note: Great for teachers to use to increase their student's Bible knowledge.]
Note: Our sister site [www.learn-to-read-prince-george.com] is currently working on an easy reading version of the Gospel of Luke. Check it out for beginning readers!
Adventure Books
Free Items
Comedy
---
If you have enjoyed the Bible Games here, try the Word Challenges on our other site: Learn To Read.

For more information about Glenn Davis see our About Glenn page and/or his Author's Page on Amazon.
---
Sign up for our free monthly newsletter or take one of our free Bible Study courses.
Please note: We no longer have the commenting feature [maybe again in the future].  Joshua Institute students who have questions or comments on their courses can use the contact button and mention the course name and lesson number in the email.  Thank you.  Glenn

---
---