Free Bible Study Lessons
To Change Your World
Free Bible Study Lessons will challenge the way you look at Scripture. The Bible is not a dusty, hopelessly out-of-date Book. It is vibrates with life when a person's eyes are healed by the Holy Spirit. It presents the only way to a truly fulfilling life. Bible studies explore the dynamics of a love relationship with Almighty God and healthy human relationships.

But the Bible is not a Book of suggestions. It is the command of the Lord Jesus Christ for everyone on this planet. It's words are practical and uncompromising. A Christian has no choice but to live by them...and through them he discovers true freedom.
The requirements of the Lord Jesus Christ are explored in Free Bible Study Lessons. We must diligently apply ourselves to learning and applying every Word of God from Genesis to Revelation. Every area of life is covered in Divine Scripture. God has His instructions for how families, churches, civil governments, businesses, and every aspect of life is to be operated. Our Bible study lessons present a fresh perspective on these issues and explode many myths and man-made traditions.
We will one day be judged on how well we obeyed the Word of God. Both Christians and non-Christians are required to repent and submit to the Lordship of Jesus Christ. God is God of All. Some people recognize this, other people rebel at this. Either way there is a Day of Judgment coming. It will be a day of reward [for faithful Christians], a day of survival [for worldly Christians who are saved but have all their works destroyed], or a day of utter terror [for those who don't know God redemptively]. For better or worse, that day will seal us to our destiny forever.
What To Expect In
Free Bible Study Lessons
Our desire is to help you discover through Bible study what God expects in all areas of life. There are articles and free email courses on doctrinal issues, for unless our foundation on God's Truth is firm our application of it will be faulty. We also have articles on practical, everyday areas of life. Finally, we have reports which expose false teaching both within and without the Christian community.

While Bible Study Lessons are designed to make you think seriously about the Word of God, it is not meant to bring fear into your life. As Christians, we search and apply the Bible out of love for God and a sincere desire to please Him. We know we will never be perfect and that we stand by the grace of God in the righteousness of Christ. However, that does not mean we are lazy in our Bible study and application of the Scripture. The fruits of the Spirit and the desire to obey God in every area of life are evidences that our salvation is genuine. 

Explore Free Bible Study Lessons. Have fun. Learn. As you explore you will discover many short articles. These are quick and easy to read "mini" online Bible studies. No need to download or subscribe to anything. You will also find several e-mail courses. These are self-study Free Bible E-mail Lessons which are sent to your inbox every few days. 
You may also sign up for our Free Bible Study Lessons monthly newsletter. In it one or two verses are chosen and explained. Just like our articles and lessons, it is short, to the point, and easy to understand. 
If you are not a Christian - or you just want a check-up - then take the short e-mail course "Reality Check" now. 
We are here to help you grow in your Christian life, your relationship with Jesus and your love for God.  We want you to succeed in life...and in eternity!
My Prayer For You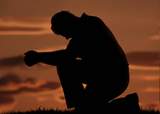 My prayer for you is that your life in Christ will grow and be enriched as you study His Word of Life.  I pray that this Bible study site will be a blessing to you as you pursue God's will for you and your world.  I pray that the Holy Spirit will open your eyes to truth on this site and protect you from error on this site.  For, although I believe everything that I have written here is true, I am human and imperfect.  May the Holy Spirit allow you to explore this site like eating a fish - enjoy the meat [of which I hope there is plenty] and spit out the bones [of which I hope there are few].  God bless.  Glenn
Return often to Free Bible Study Lessons. We appreciate you.

---
Don't forget to tell your friends about our free Bible lessons! Let them enjoy this site too. God bless.
Would you like to see what we have written on a subject? Use the search below.