Legitimate Business Opportunities
Would you like to see what we have written on a subject? Use the search below.
Legitimate
Business Opportunities
Note: If you become involved in one of these businesses from these links I will make a commission.  Disclosure Policy
If you are a modern person who needs hype to "sell" you, then this page is not for you.  If you are looking to get wealthy overnight, keep looking.  This is for serious individuals who have the ability to evaluate potential legitimate business opportunities and the persistence to work for success.

Are you one of these select individuals?  Only you will be able to determine that.  You are the only one who can not only assess these legitimate business opportunities, but also your own abilities, talents and resources.  What I am going to present below are two solid business opportunities.  Will one or the other [or both] work for you?  Maybe…  You decide.
Success Stories Of Ordinary People...
For Testimonials for the Power Lead System, Click Here.
For Testimonials for Solo Build It, Click Here.
Let's face facts.  We all have different talents and abilities.  These are businesses that will require time, effort and a little capital.  There are people who have the ability [or are able to learn the ability] and persistence to use these opportunities and make money - some a little and some a lot - while giving excellent value to their customers and clients.  There are others who do not have that ability and they must look for opportunities elsewhere.  One group is not better than the other…just different.  [You may not have the ability now, but unless you work hard at trying to acquire the ability you will not know if it is possible for you are not.  Many fail because they do not give success a real chance.]
So I am not going to try to "hype" you up and get you excited about the "sizzle."  What you need to know is if there is a real "steak" here for you or not.  [Believe me, I do not want to "sell" you anything that is not for your long-term benefit.]  These are good and legitimate business opportunities, but they must be treated as businesses.  You have to examine them and be willing to put in the time and effort to learn the systems and market them.  Each has incredible training included so ignorance is no excuse.  Each has a top quality product that is worth far more than the cost, so value is not a stumbling block.  Take time to read what I have written about each one and then click the links to do further research and join if you decide it is for you.  AGAIN, do not join if you are not willing to treat it as a business and invest time, effort and a little bit of capital.  [If you are a busy individual you can certainly budget your time according to your available schedule, but don't expect this to do itself!]
Legitimate Business Opportunities 
---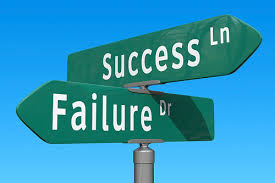 Power Lead System
The Power Lead System is a contact management system with both pre-made and the ability to design your own lead capture pages, sales pages, autoresponders and more.  You are unlimited in the amount of pages and sub-domains you can have.  When you get people in your system you can divide them in to groups and send emails to everyone or only select groups.  If you have ever signed up for one of my email courses, you know that you get regular email lessons and a monthly newsletter.  These are all sent with the Power Lead System.  Up to 30,000 emails a month are included in the cost and additional emails can be purchased if needed.  
This system is great for online businesses, offline businesses, "brick and mortar" businesses, home businesses, MLM and direct sales businesses, church lists and charity organizations.  In short, anybody who needs to contract others in a professional capacity and/or who needs to gain new clients, customers or members on a regular basis can benefit from this system.
The company pays out 100% in commissions.  There is a great potential to make a good deal of money not only on your own sales but also the sales of your direct affiliates.  The compensation plan is explained in the video link below.
There is a lot of training in your package including how each aspect of the system works and marketing instructions and materials.  Much of the training is video instruction. There are also 2 - 3 Google Hangouts a week you can attend for extra training from experienced marketers [If you want to see a recording of the most recent Google Hangout, click here].  There are additional optional marketing training that can be purchased.  Personally, although I do make a commission if you purchase the additional training, I would recommend you master the basics in the abundant free training before considering it.  The only exception to this recommendation is if you have people under you who you know are going to purchase the additional training, you will have to purchase it first if you want the commission on that product.  [Power Lead System insists you own a product before you can make a commission on it - only fair.]  
What is the cost?  In round numbers, it will cost you $30US a month for the complete system; however, if you want to earn commissions from selling the system to others the affiliate fee is $24 a month.  [And, no, you cannot be an affiliate without owning the system yourself.]  So you are looking at about $55US a month.  You will also need to purchase a domain name through the system for a yearly cost of around $16US.  You can limit yourself to free marketing methods or you can use paid advertising [or both].  Your choice, depending on your budget.
Click this link for videos to explain the product and commissions in greater detail.
If you have or can develop skills at marketing, the Power Lead System can be a powerful source of income.  You can also download my two personally written reports showing the benefits of this system, Running With Giants and Increasing Effective Ministry, here.
There is a Seven Day trial for you to learn and use the system.  Risk Free.  IF you don't like it, just cancel within the 7 days and you pay nothing.  Don't miss out!
Solo Build It
If marketing isn't your strong point or the Power Lead System doesn't appeal to you, then Solo Build It may be what you are looking for.  
Solo Build It is a powerful business builder.  It also has an affiliate program [at no extra charge], but the real focus is on building your own internet business.  Step-by-step instructions will lead you through picking a topic that is of interest to you [hobbies, businesses, life experiences, etc.] and that has the potential to be profitable.  Many people are surprised at what they know that others would like to learn!  Solo Build It then goes through guiding you into building a content website that will attract traffic and then teaching you on various ways to make money from that traffic…all the while sharing what you already know and enjoy!
Research has shown that your chances of success are greatly increased with Solo Build It as compared to other popular companies.  The 10 Day plan [which may take more than 10 days] is a detailed roadmap to success on the Internet.  SBI keeps up with the latest developments on the web [while eliminating fads] and makes any transitions as easy and seamless as possible.  You do not need technical skills to succeed - you just focus on what you know and love best.  There is also an active members forum where questions can be asked and answered.
Solo Build It costs $299US a year or $29.99US a month.  This price has not increased in the many years that I have had this website with SBI!  You will also need to purchase a domain name [SBI will tell you how to pick a good one!] for cost of about $12US a year.
This is a good solid way for people without any special marketing skills [or advertising budget] to make money.  It will take time to build up your website traffic to the point where you can make money, but effort and persistence will pay off.
Click on this link to read case studies of average people who are making a good income with SBI and for the details on the company. 
If, after researching one or both of these companies you still have questions, you can email me via the contact button on this website.
To Your Success,
Glenn Davis
P.S.  Just to be crystal clear, if you decide to purchase one of these legitimate business opportunities, I will earn a commission.  You must research them and decide for yourself if they are a good fit for you are not.
AGAIN: If you purchase one of these business opportunities from these links I will make a commission.  Disclosure Policy
For more information about Glenn Davis see our About Glenn page and/or his Author's Page.

---
---