Would you like to see what we have written on a subject? Use the search below.
Begin Your Own Web Ministry
Have you ever wondered what it would be like to have a Web ministry? Has God put a burning desire in your heart to reach others in some way? You may be a Pastor or a church leader or a mother with three small children or a father working 9 to 5. Your goal may be to present the Good News of the Gospel to unbelievers, build up Christians in their faith, share devotionals or songs, defend some aspect of Christianity, direct people to your church, support missionaries, share your experiences and knowledge in an area of life you have personal experience in, or a million other things.
Perhaps the idea of a web ministry scares you. It seems too complicated and you know very little about computers. You don't want to spend years of your life learning computer skills, you just want to help others where you have the ability to help. Or perhaps the price makes it seem impossible. Web Masters can charge $1,000's to put up a nice website, but cannot promise that anyone will ever visit it. How do you get visitors anyway? Or perhaps you simply don't know the steps to take to get started in a web ministry.

Does web ministry seem overwhelming? I am about to make it simple and relatively inexpensive. By the way, when I said simple I did not mean sit-in-the-rocking-chair easy. Anything worthwhile is going to take hard work, but you want that hard word to be on your content and ministry not all the technical stuff.
[Note: The companies recommended below are the ones I use in my web ministry and I do make a commission if you purchase their products. I recommend them because I am familiar with them and, in my view, they present the best value for the money. If you can find something better, use it.]
So if you are serious, continue on…
If you want a web ministry you are going to need your own website. Some people are successful with only blogs, but I firmly believe in having your own website and running a blog off of that if you like.
When you think websites some people think "free" while others think "webmasters" at $1,000's for - really - very little.
I would encourage you away from both sides. You may be able to do a free website well, but it is hard to be taken seriously outside your circle of friends on a free site. Rightly or wrongly, people generally feel that a paid site with its own domain name is more reliable and more likely to stay around. I know that I am hesitant to link to free sites because I wonder of the site is still going to be there in a year or two…and I don't want dead links on my site. That may be unfair, but it is a fact you will have to consider.
The company that I run my two main websites from [Free Bible Study Lessons and Learn To Read Prince George] is Site Build It [SBI]. Although SBI is designed to help people start successful businesses on the Web, the same principles which make businesses successful will make your web ministry successful. SBI comes with a detailed step-by-step Action Guide which starts at the very beginning and directs through each step of the process including how to choose the perfect domain name. With SBI you receive all the tools you need to build a successful web ministry for one low cost. Some companies offer free or low-cost websites and tools, but then you need to "upgrade" to get the useful tools. With SBI you have everything you need [plus much more] immediately with nothing further to purchase. Compare here. [If you have any questions about SBI, feel free to drop me an email via the contact button or contact them directly to see if it would work for you.]
If you go with SBI, you do not need to worry about how to prepare your web ministry pages for the search engines or how to submit your pages to the search engines. SBI has a neat tool which will analyze your pages and give you suggestions on how to change them to make the search engines "happy" with you and rank your pages highly. In order to be found by people using the search engines, you need to be in the top 30 [top 10 is better] for their search term.

No one can guarantee a page position [don't believe anyone who says they can], but following the basic guidelines of the Analyze It SBI tool will increase your chances. Also, SBI automatically submits your pages to the search engines [and gives you a report on where each page ranks] so that is one less "tech" thing you have to worry about.
SBI has all you really need to get started and build a successful web ministry; however, depending on what you are doing you may find some of the following companies useful.
Building an e-mail list is important in building relationships with people and staying in contact. SBI has a Newsletter feature which allows you to build your e-mail list and send out newsletters or other emails to your list. Personally I send out a monthly newsletter, but you can email your list as often as you like. SBI also has an autoresponder feature where people can sign up for information and receive up to six follow-up emails automatically at intervals you decide. This is useful for sending out short courses or any standard emails and invitations to people interested in a specific topic. With SBI you can have as many different autoresponders as you like for your web ministry.
Another great tool is called the Power Lead System.  While this has been generally designed with network marketers in mind it is a great tool for any business and, in this case, for web ministries as well.  It has a much better autoresponder system than SBI, it allows you to collect and categorize email address, send out up to 30,000 emails a month, design your own web pages or use supplied templates plus much more.
If you need to talk one-on-one with a person [as I do in our Learn To Read program], then Skype is a good tool. It is free for one-to-one video/audio conference calls. A small monthly fee will allow you to video conference with up to 5 people at once.
One further note. Advertising is a sensitive topic. Since you are beginning a web ministry, I assume making money in not your number one goal. However, you may want to allow some advertising to recover your expenses or to be able to afford to spend more time in your ministry or even to be able to support other worthy ministries. [Be aware that some people will be "offended" at advertising on a Christian site.] If you do decide to go with advertising, after you have built up a reasonable amount to traffic, you may want to consider the following companies, both of which are free to join.
Share A Sale represents a lot of difference companies. You can apply to whichever ones you want to represent. Some of the companies, like Biblica, are Christian companies which have quality products your visitors may be interested in. You will be paid a commission on each sale.  Google Adsense and InfoLinks are programs that will put ads on your site and pay you a commission for the amount of people who "click" on the ads.
In conclusion, the technical aspects of running a successful web ministry do not have to be hard or expensive. You will put in a lot of time and hard work, but it will be in your ministry and reaching your target audience. If you have any questions, drop me an email.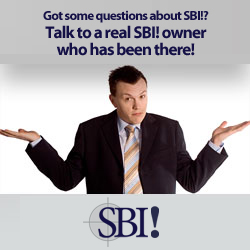 For more information about Glenn Davis see our About Glenn page and/or his Author's Page.

---
---