Would you like to see what we have written on a subject? Use the search below.
The Armor Of God
"Finally, my brethren, be strong in the Lord, and in the power of his might. Put on the whole armor of God, that ye may be able to stand against the wiles of the devil." Eph. 6:10-11

In the war is which we are involved, God has given us His armor. We are not fighting in our own armor and weapons or our own strength. Verse 10 emphasizes this: Strong IN the Lord, Power of HIS might. We do face Satanic opposition, but not on our own.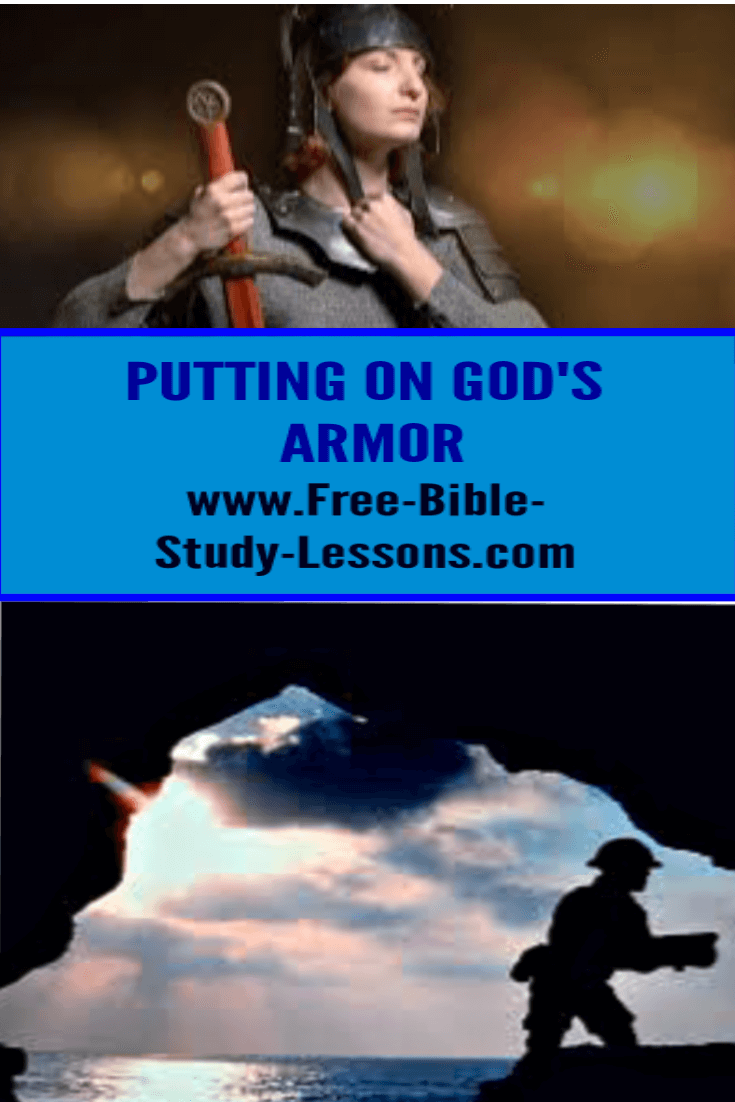 If you have taken the Blood Covenant course, you will know that we are in a Blood Covenant with Jesus Christ. Part of that covenant is that He guarantees to stand with us in every situation. He is there and He has given us the armor of God - His ability - to stand against the enemy. As we rely on Him, and master His spiritual weapons, every foe will fall.

Sometimes we read about our fight not being with flesh and blood and we get "super" spiritual. We imagine seeing demons and all sorts of "spiritual" manifestations. If you look at the context of Eph. 4-6, you will discover that Paul is dealing with very down-to-earth practical stuff: husband/wife relationship, parent/child relationships, employer/employee relationships, lying, laziness, etc. These are everyday situations and struggles in which we find ourselves.

The first and greatest battle we have is within ourselves. Our minds are influenced to evil, our nature is to sin, and our desire is to have our own way. This does not mean we are demon possessed, but it does mean, in those areas, we are either warring against the sinful desires or under a dark deception. We need the armor of God to align our lives with the word of God, to escape the wiles or deception of the enemy. Every time we are tempted to disobey the Word of God we are in warfare. We cannot give up or allow sin to win.

This means that when we have a disagreement with our spouse, we need to make sure our own attitudes and responses are in line with the Word of God. We need to make sure don't drop the armor of God and try to solve the problem on our own. We are not warring against our spouse [flesh and blood], but with our own attitudes. Are our attitudes submitted to the will of God or we being deceived by the wiles of devil to act in an unGodly way? The same principles applies to every area of life.

This is very practical. Our war is exposing the lies of the enemy in this world...beginning with the lies we have believed and acted on. We need to walk in the armor of God every day and beware of the 'little' stuff - that what usually gets to us.
For more information about Glenn Davis see our About Glenn page and/or his Author's Page.
---
---