[If you purchase anything on this site, I may make a commission. Disclosure Policy]
Would you like to see what we have written on a subject? Use the search below.
The Power Of Praise And Worship
This is a life-changing course on the Power of Praise and Worship.  You were created to worship.  It is your purpose in life.  In this course we will examine how praise and worship can enable you to come into the presence of God, overcome every force that comes against you, and take the war to the enemy's home ground.
The course is based on Terry Law's book of the same name.  Terry Law is the founder of World Compassion which ministers in restricted nations.  You will need to purchase this book as a textbook for the course.  It is available as either a paperback or a Kindle version.  If you do not already have it, you may purchase it here.  Suggested donation for this course is $10.
Endorsement For The Textbook [quoted from the book]
"Traveling the world with Terry Law for 15 years - serving as a musician and eventually as a worship leader for his ministry - I have personally experienced the life-changing message found in The Power Of Praise And Worship.  Birthed out of personal triumph and deep personal tragedy, Terry shares profound, yet simple truths in The Power Of Praise And Worship that transcend denominations, cultures, and generations.  I believe this book will change your life as it has mine." Don Moen, Integrity Music Worship Leader

Quote From The Power Of Praise And Worship Textbook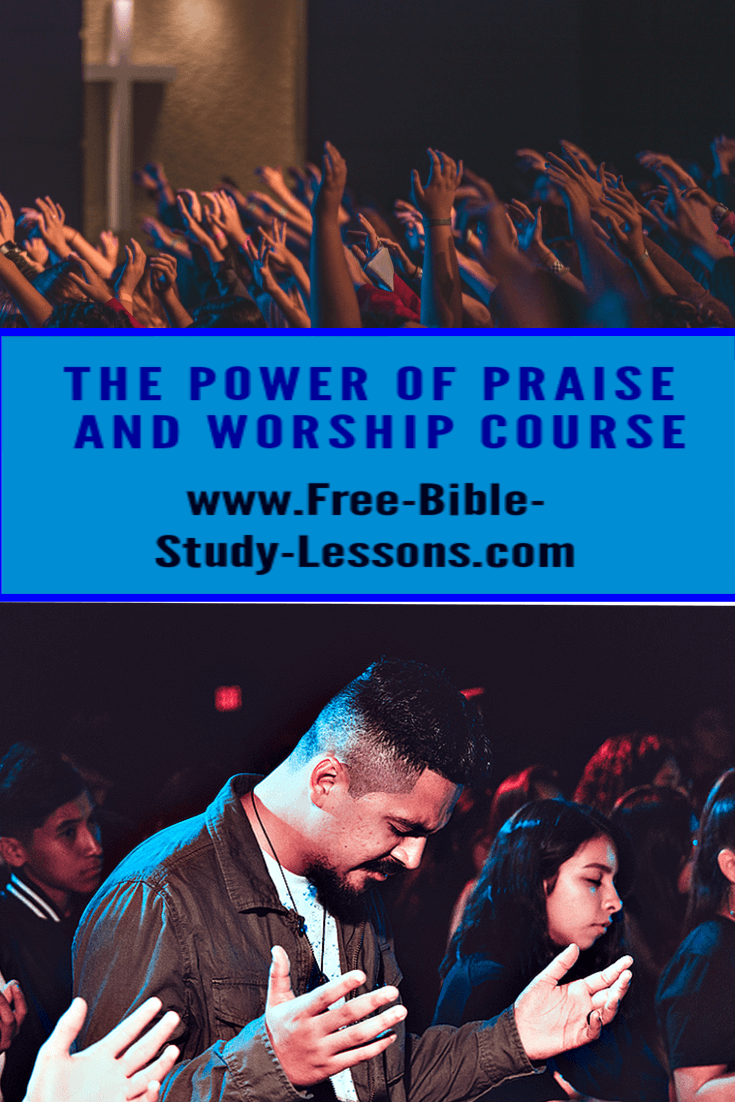 I pitied myself.  And why not?  Hadn't I risked my life for God time and again on mission fields all over the world?  I had good reason to feel sorry for myself.  This whole mess just wasn't fair.  None of it.
"I will bless the Lord at all times; His praise shall continually be in my mouth."  The verse came again, and I began to realize there was a war of words going on in my soul.  I had to take sides.
I spoke aloud this time.  "Lord, I will bless you at all times."  Something happened deep inside my spirit, a slight sense of satisfaction, as if I had hit a target.
But the battle wasn't over.  More thoughts taunted me.  "You're not really praising God.  You don't mean a word of this.  You're lying."
Now I realized that even though the inner voice had sounded like my own, it was really satan attacking me.  So I spoke louder, "Lord, I bless You at all times."  The battle was on.  Victory still seemed impossible, but at least I was fighting back...
You can view the first lesson without registering.  Instructions for the password for the rest of the lessons will be sent in an email.  If you do not receive the email within an hour of registering, please check your spam/junk mail folder.  You MUST have the textbook in order to find the password.
The Power Of Praise And Worship
Lessons
Discover your full potential in Christ and experience a refreshing newness in your Christian life.  Praise and worship is a central theme in Scripture and you need to understand its implications in your life.  Let a new adventure in Jesus begin today!
Part One
Lesson One - Introduction, Dark Night Of The Soul, The Crucible Of Praise
Lesson Two - War And Praise
Lesson Three - Spiritual Warhead: God's Word
Lesson Four - Spiritual Warhead: Jesus' Name
Lesson Five - Spiritual Warhead: Jesus' Blood
Lesson Six - Spiritual Rockets
Lesson Seven - Thanksgiving, Praise, And Worship
Part Two
Lesson Eight - Introduction, That Of Which We Don't Speak Of
Lesson Nine - The Sacrifice Of Praise
Lesson Ten - The Lifestyle Of Praise
Lesson Eleven - The Confession Of Praise
Lesson Twelve - Praise And Angels, Praise And Music
Lesson Thirteen - The Vow Of Praise, The Pattern Of Praise, Epilogue
Lesson Fourteen - Conclusion
Return To Joshua Institute.
---
Sign up for our free monthly newsletter or take one of our free Bible Study courses.
Please note: We no longer have the commenting feature [maybe again in the future].  Joshua Institute students who have questions or comments on their courses can use the contact button and mention the course name and lesson number in the email.  Thank you.  Glenn

---
---